Australian Certified Organic Ltd (ACO)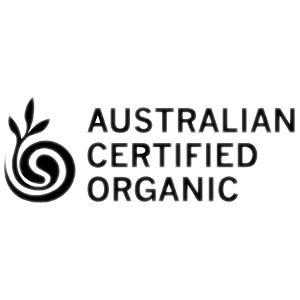 Australian Certified Organic (ACO) is the larger of the two certification streams and is Australia's premier auditing, certifying, and licensing company of organic and biodynamic operators. ACO certification covers producers, processors, wholesalers, packers, retailers and restaurants.
Certification with ACO allows operators to utilise the well-known 'Bud' logo along with the words 'Australian Certified Organic' on their organic products once certified. The Bud logo is currently Australia's best recognised organic mark and offers significant market opportunity for businesses interested in entering the organic sector. Certification with ACO is ideal for businesses that wish to sell beyond local and farmers markets; and is necessary for businesses that wish to on-sell products as ingredients to manufacturers; or that wish to sell to the export market.
ACO maintains conformance with most leading international organic standards for worldwide market access, and services can be provided to allow businesses to enter the Japanese, US, Canadian and European markets or any market worldwide.
ACO administers a rigorous standard for organic production, namely the Australian Organic Standard (published by Australian Organic). The majority of organic products sold in Australia carry the ACO "Bud" logo, providing an assurance of organic integrity to consumers and traders.
ACO is winner of the Choice Award for Best Food Endorsement Program 2010.
Australian Organic Registered Products
Some products, such as agricultural inputs, bottled water, salt and cosmetics cannot be certified organic (they are not raised from soil) but can carry a "Australian Organic Allowed Input" or "Australian Organic approved product" label to indicate their suitability for use in organic systems and status as products which do not contain synthetic ingredients.
Visit www.aco.net.au or ph 07 3350 5716 for more information or to speak with a Certification Officer